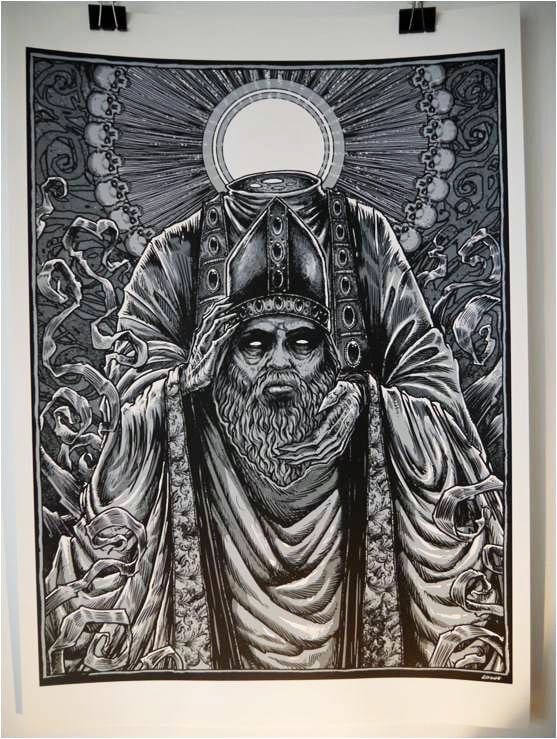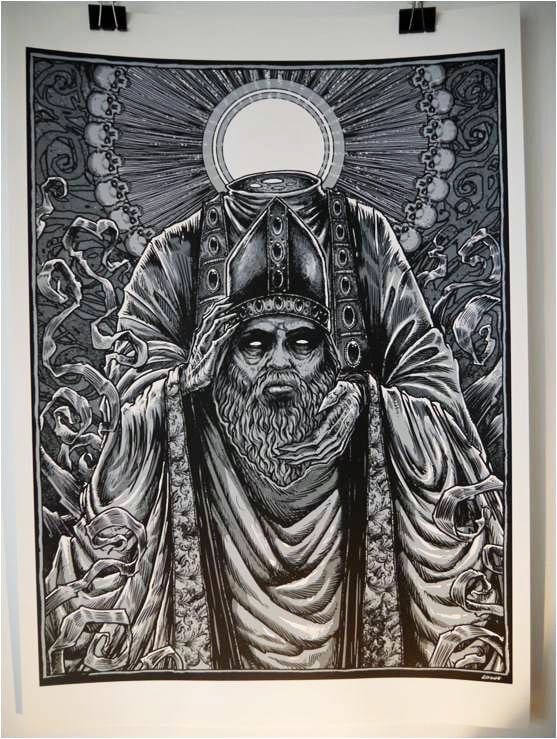 The Headless Saints #1 'Old Man' by GODMACHINE
by GODMACHINE
£30.00 / Sold Out
NOTE: the last few of these have small dings or light creases in the paper OUTSIDE the print area. These will not show under a mount and probably not in a frame.
First of three original, commissioned illustrations by GODMACHINE.
High-quality screen prints on bright-white 300 gsm paper by Tommy at Prints of Thieves.
Image size 560 x 420 mm on a paper size of 640 x 450 mm, allowing a reasonable margin for framing.
Edition of only 30 of each illustration, numbered and with embedded artist signature, stamped on rear.
Note each print is sold separately - cost is for one print only.
This is an exclusive commission for Minor Victory Inc., and is not available elsewhere.